14 Dec

WHEN BARRY MET KELLY

If you follow me on social media, then you know that I have recently married the love of my life. But if you don't follow me on social media….surprise! I'm now a Dekay McCready 💕 You possibly didn't see the trailer we created to announce our engagement!

So when it came to announcing our engagement, I didn't want to post a picture where he is kneeling proposing to me. I didn't want to post a photo of us kissing and flashing my ring. I didn't want to do any of those cliché announcements. I have nothing against them, it's just….they didn't feel like "Me." Like "Us."

The official story on how he proposed to me is not conventional at all. He said from the moment he met me on our first date, he knew he wanted to marry me. It wasn't a question on "if" but "when." I think after our second date, he asked me to marry him. I said yes. Thinking he's being silly. "I'm serious." He said adamantly. Still I thought he was being sweet. Every single day he would ask me, "Will you marry me?" I would say yes. He would smile this big cheeseball smile and plant a giant kiss on me. I'm a big old romantic that has been disappointed by modern love. I've never met anyone like Barry. I didn't know people like him existed. The more I got to know him, the more I felt the Universe was listening to me. So we decided. Let's do it. Let's get married.
Barry was itching to tell everyone but I told him that I wanted it to be a production. It needed it to be a production. I want a trailer for our engagement announcement. I'm always extra about everything so this isn't going to be any different. Although he was a little impatient because he wanted to tell the world, he was excited to see what I was looking to execute.
I knew I wanted to tell a story. I knew I wanted to use a song he worked on. My mind kept playing around with "Doing it To Death" by The Kills. I just love the flow, guitar riff and overall edge to it. But it's not a very romantic song. We went back and forth with different songs but it just didn't work with what I envisioned in my head. I'm sure many of you creatives can sympathize with me when I say, it's hard to explain what you see in your head. So we kept going back and forth with songs. But it was just so important to me that it was a song that he worked on. Maybe that's why I couldn't make other songs fit. I feel I made the right choice.
I saw this Bonnie & Clyde feel to it. Two loners meet by a chance accident. Something crazy happens where they end up getting locked up together. Wrong place? Wrong time? Or is it? 😏 There's a crazy wildness that exists inside of her that he gravitates towards. This quiet strength that he embodies that draws her in. They both know that something is different. It feels new but old. So you meet these two in the middle of their story while they're taking their mugshots. You get this sense that something happened that landed them here. They're in love. But what happens now? I knew I wanted the video to end implying that I escaped and plan on breaking him out.
That was our wedding engagement announcement. A trailer. Because ya girl is always so EXTRA. So at the wedding you'll see the movie!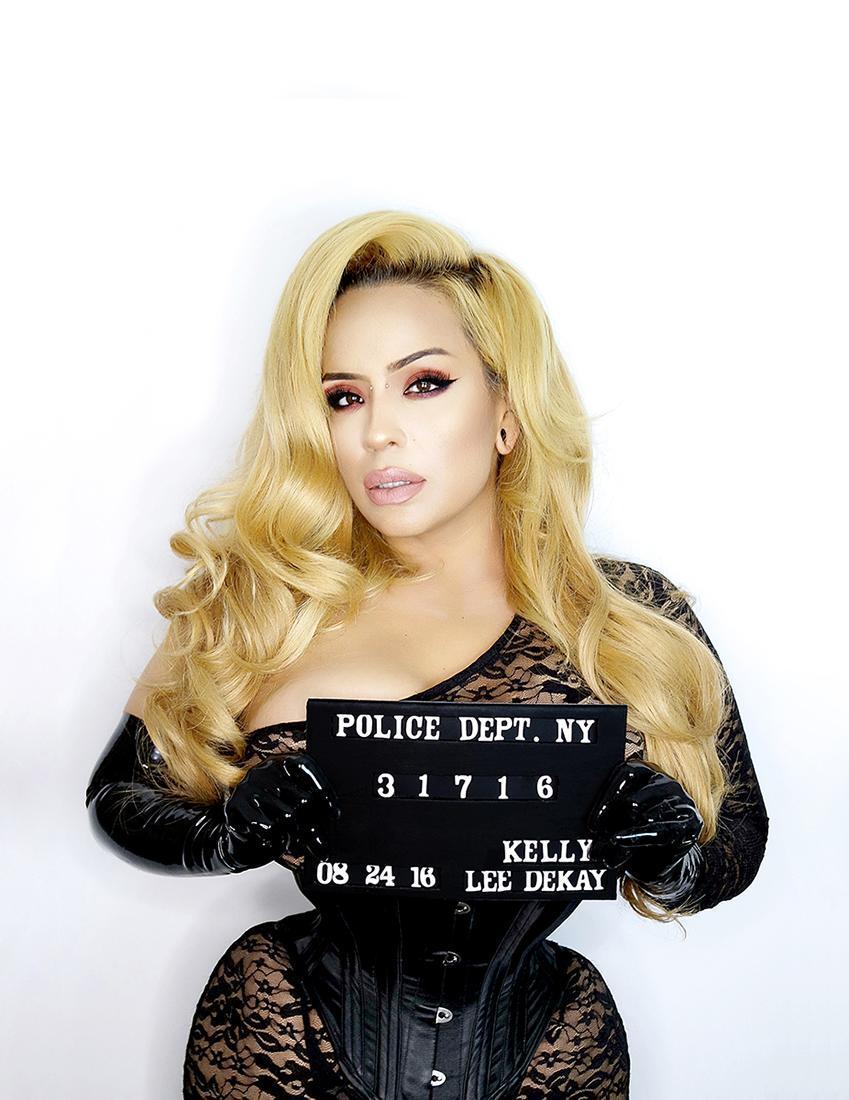 Mean muggin' with my Ride or Die BB 💕